hi all i thought id post a thread an unusual hobby i have is due to the fact my beloved tina has to use a powerchair and there was simply nothing on the market we could afford that offers anything suited to a lady used to fast motorcycles and quad bikes polaris etc and where we live a standard nhs spec chair literally shakes your fillings out your gob and cripples your already destroyed back,solid wheels,no suspension worth a toss,stupid great sticky out footrests on the corners,dog slow and steers like a drunken elephant/oil tanker.
well me having began work at 16 for a private company supplying and building bespoke chairs and did so for several years so my basic knowledge was enough to know i could do better,so £600 budget thats about a 5th of the cost of a nhs script chair.
it does 6mph has zero delays and 0-6 happens very very fast!it has big antitip system as its a bit lively and likes 2 wheels more than 4!
it can go nearly anywhere and has been custom programmed carefully by me with lots of help from some brill folk over on a wheelchair forum i frequent.
now it drives like anyones chair would in first gear use round the house,shops,park,woods etc and still has battery unlike the nhs one less than 5 miles it was dead! this has 2x 86ah lead bricks so can run for hours and tina looks so fecking happy running it with the hounds!
about 70 hours work single handed went from this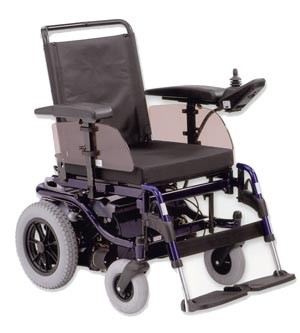 to this now useful thing thats fun and practical still fits through doors etc and drives perfect,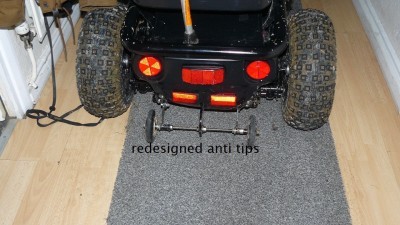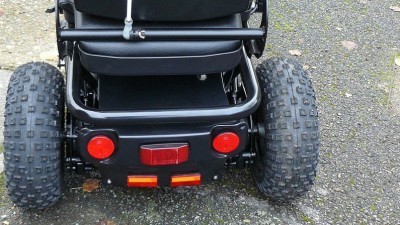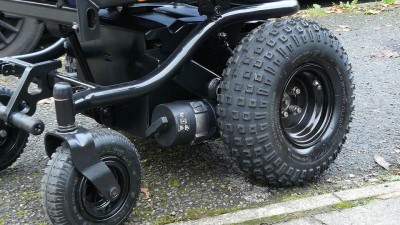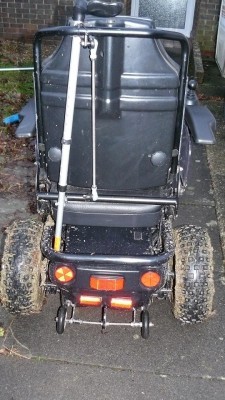 we now have 5 powerchair between the 2 of us and just built this one for me from a £50 ebay donor chair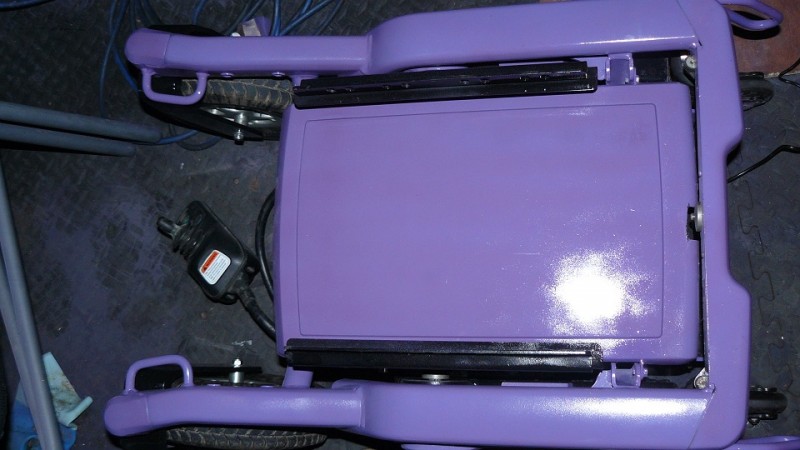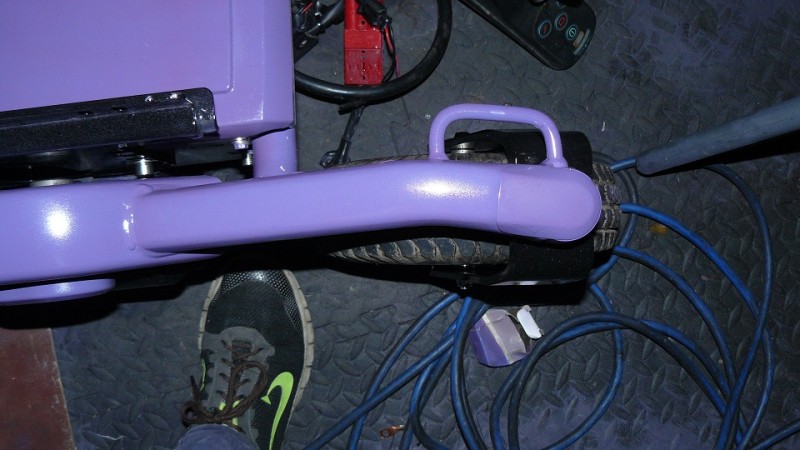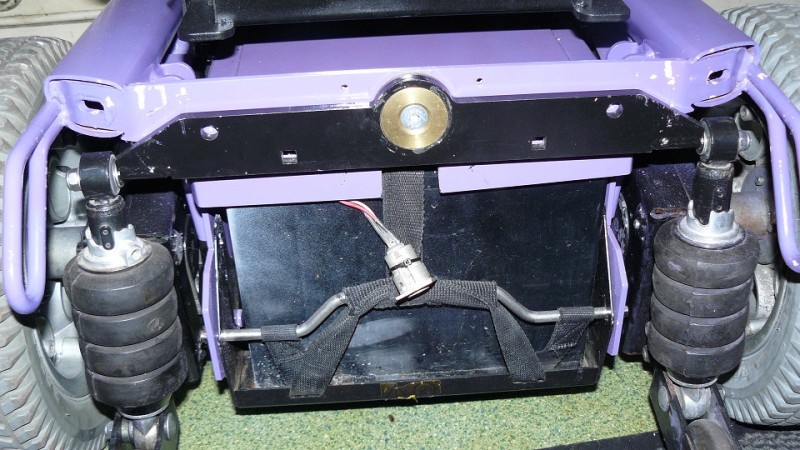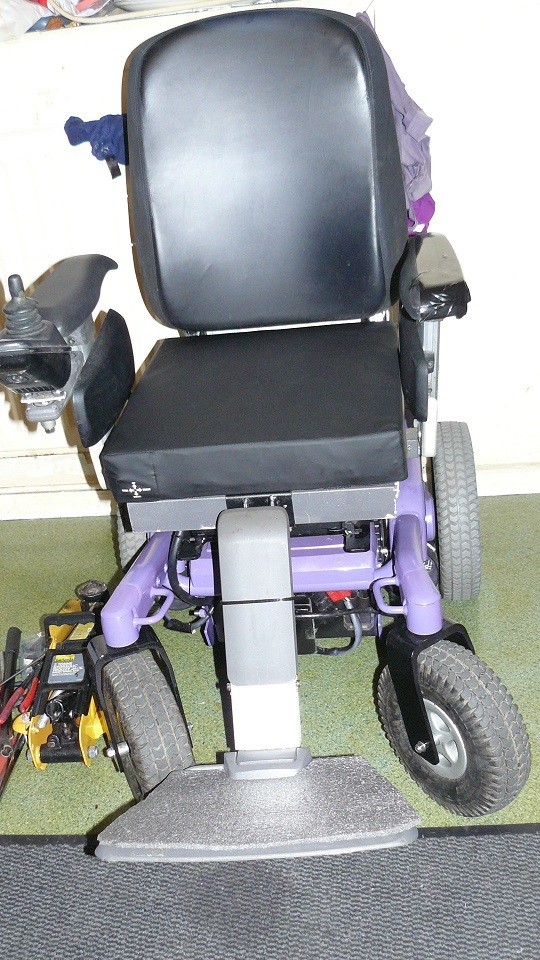 still awaiting tubeless alloy wheels from hong kong to arrive,bloody slow boat 68 days and still not landed
last bit of the jigsaw see,pretty wheels though
take care all,peace