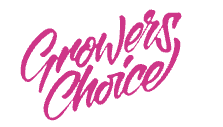 My 1st attempt at a
growers choice
grow and what a good
choice
it was.
I had been landed a little short of supply and funds to get more seeds. I shouted out and
@Keeno
helped me out. As always I feel I need to give as much back as I have received, but it's been made easy by the amazing quality of these genetics. This will be a very memorable strain for me and a knock out one at that, yet I felt when needed it gave me an ultra sativa clear mind for thought and I found myself hyper focused when needed. Who could ask for more than that from a weed strain?
I remember having a plan to pop all these seeds at once and I would have one tent early flowered to keep up my needed supply then the strongest would go into a larger area to be grown out nice, steady and slow.
Well not all plans go, well, to plan do they? One seedling survived. Maybe overwatering by myself, but maybe this meant a good thing? A silver lining always to be had in every situation, right! I must have let the strongest survive.
So, the remaining seedling had extra TLC as it eventually got potted into my new 55L living soil. This was a 1st for me but a good decision as it landed me with what seemed to be an amazing stash of incredible Cannabis, which blew my mind away from the split second after my 1st smoke through my percolator bong.
I have now cured this for a good 8 weeks. Over this period I have noticed more and more blueberry like terps coming through with a slight overtone of very sweet, something which all changes as soon as it is broken up and ground into the fine yet not dusty texture to it.
This weed grinds up perfectly
and although I struggled with too much heat in my area when drying, the nuggets were very tight and dense, sticky and resenous.
I would put this in a tub I have next to my smoking pipes, come back and open it up to be hit in the face with a pleasant boiled sweet like aroma with spicey aftertones to it. Fill up a bowl and after smoking you are embraced with a bear-like hug as the high strength of the cannabis nits you. It took my breath away! In a metaphorical sense as well as a physical one! Wow
just wow!
The only bad thing I could come up with, was the cutting I attempted to take, far too late in flower, died!!! But then, maybe the Shiva Gods were on my side? Through smoking most of this, I have found around 3 good bag seeds. Which may have been down to myself letting too much light exposure in or the fact I'd swapped to 18/6 in an attempt to get higher yields and cook those lovely milky trichomes into a nice balanced stoned effect for myself. It seemed to do the trick and I can't wait to come back to this strain again. If only one of those cuttings survived.
One thing I know is this is the best all round weed I think I have not only just smoked, but also ever grown. I may only have had a few previously under my belt, but this sexy looking plant is one I won't ever forget growing.
But to put a cherry on the cake, this weed matched the strength of some top shelf bud I'd had in Amsterdam, but I grew it. Me!!!
If you haven't already been tempted by reading through this, then be tempted now, just go try it, I can assure you it won't let you down.