If you have been around forums for long enough the stainy "trifle" should be enough to make the hairs on you neck stand up
For those not in the know , Double zero is a forum legend of years past , that had Been thee done that , and decided it was time to breed his own stain , his two all time favourites was mean Martian green . And black rose . Both was classic old pure sativa strains . He selected the
Best female black rose and crossed with the beat female mean Martian green female and his strain "TRIFLE" was born,
Back in the forum early days a few seeds were distributed for grow outs , thc forum had a few thw into the green circle . A few diary's did get completed but then the heat caught up with double zero , he pulled the plug on his exploits and vanished into the shadows ,
The cannabis world surely is missing out on his handy work , anyone that has had the opportunity to sample a smoke of trifle will keep his name alive , any old forum head will know his name and the strain trifle ,
So …….. after my waffle , about the back ground , I'll get to the point , I have NEVER tried making seeds but I am always up for new challenges . My motto has always been and will always be , every day IS a school day , so I have decided after my 40oz monkey glue haul I don't need to produce any smoke for the foreseeable future , but having empty tents And no plants to fondle is just dam right depressing !!!
So this evening I put into soak 6 trifle seeds , in the hope I get a couple of females and a couple of males , so I can cross the best of each ,
Like I have said I have no experience , I am just taking it upon myself to try keep a dying legends strain alive , if I am successful I hope to gift the magic beans to keeno to distribute over the forum to keep trifle alive
Here is the beginning , 10 year old beans had a shake up in sand paper and put into paper towel , fingers crossed stoners , it can only be a win win for the grow room . My mrs …… and the leccy bill ….. that's another story lol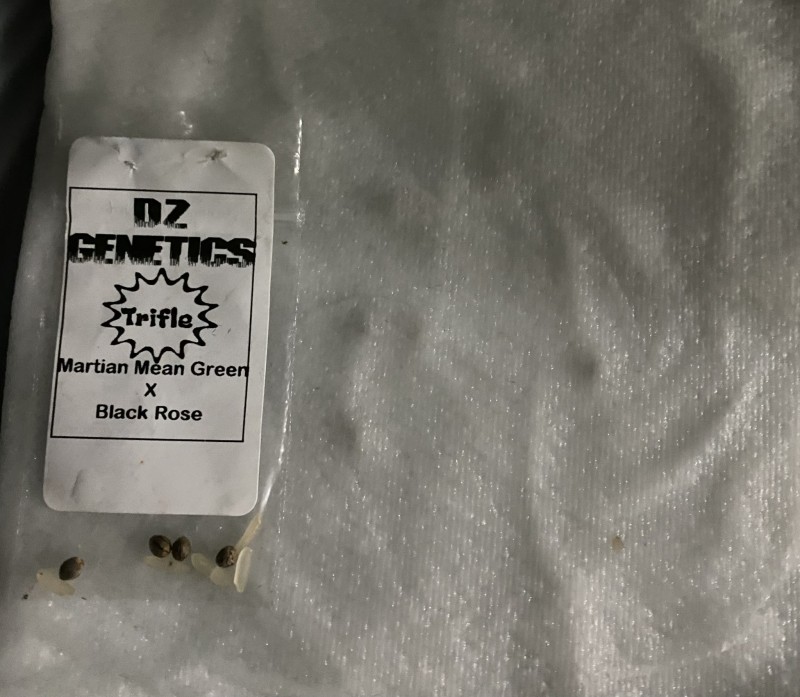 Well I guess that's all from me , fingers crossed for game on . I have 4 empty tents . Numerous led
Panels to my disposal and a 600w hps if we end up with anything to flower .
Paul